First you will have to set Custom fields from Admin panel . Click on the Fields Tab, then click on the "Add new field" button.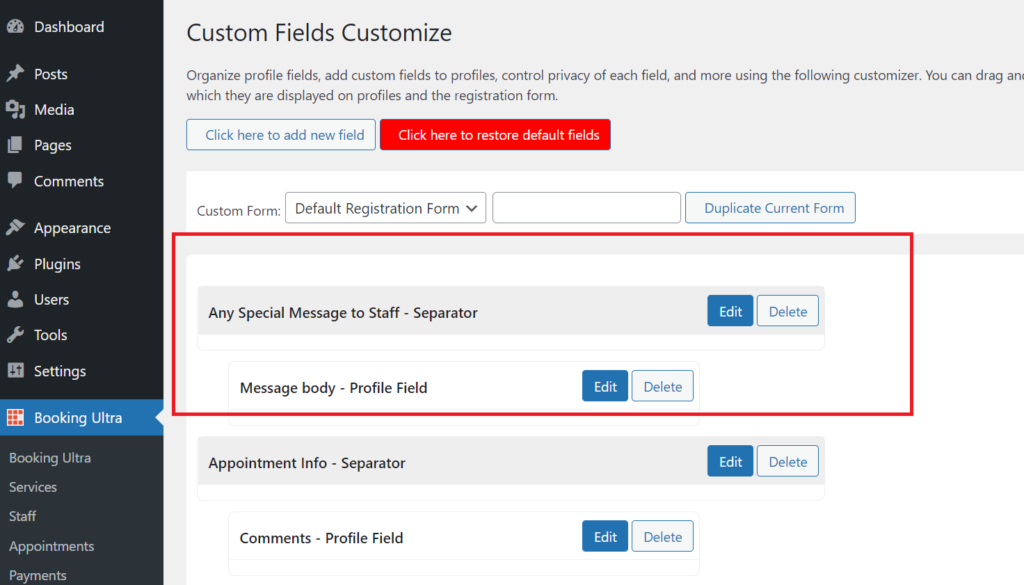 You will see the result in the appointment form below as shown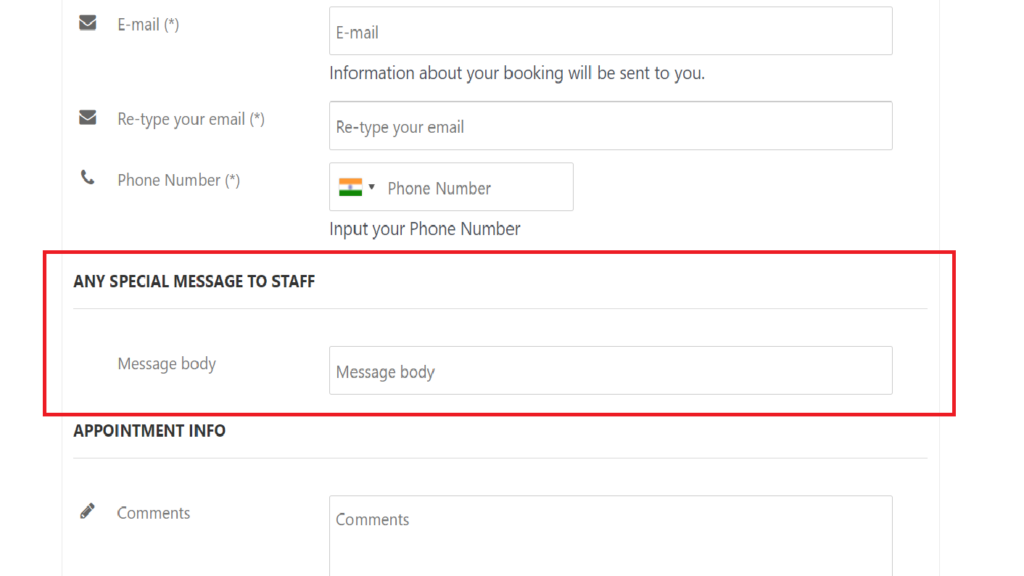 ---
Appointment form Demo with Custom Fields
Please select service, date and provider then click on the Find Appointments button.